Kiosk Solutions
Portabal, offers you valuable products and services to customers in the manufacturing and kiosk shaped fruit buffet.
Quality, with ergonomic and stylish design, "PORTABAL Buffet with" s, indoor and outdoor areas, in shopping malls, stadiums, parks and gardens, city squares and busiest streets in the city centers, tourist facilities, campuses, etc., ShiLa edge sports facilities. everywhere you can give service in all climatic conditions ...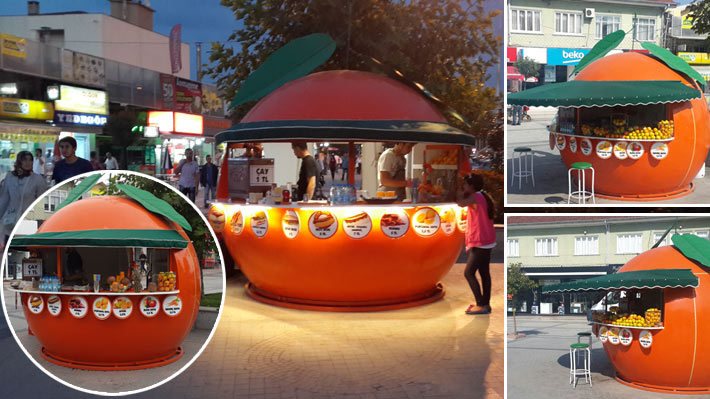 Portabal Kiosk, your industry proper, quality, aesthetics, sales promotion services essential to your promotion aims to be elegant buffet items.
Fincan Büfe

Yumarta Grill Büfe

Yeni Portakal Büfe

Elma

Köylü Güzeli Büfe

Hamburger Büfe

Futbol Topu

Limon

Portabal

Portakal

Portakal

Petek

Söveli

GreenBox

Tren

Amortisörlü

Cumbalı

Kupa